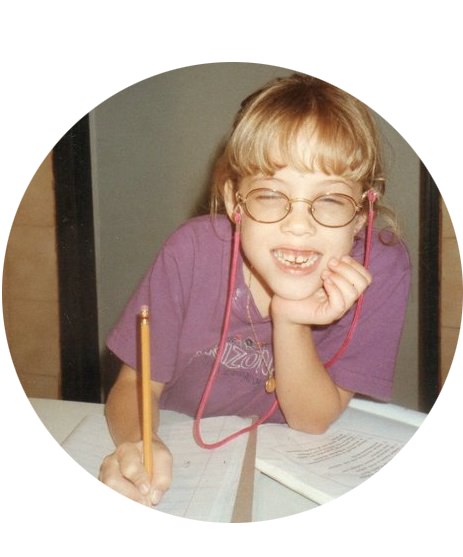 Marta here, you know, a copywriter and stuff. 
Writer since the age of 6. (Refer to picture above)
Kind of a weirdo. 
But totally cool. 
This article seems to agree. Check it out here
Born and raised in Puerto Rico, an island surrounded by water. 
Bilingual, bicultural and all that jazz. 
Of trilingual if you throw in the conversational French. 
Also fluent in GIFs and memes, but that's not relevant.